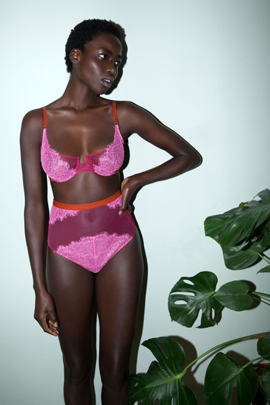 Dear community,
We have made the difficult situation for a temporary halt of in-store business in an attempt to help mitigate the contact and spread of COVID-19. The intimate nature of our business makes this the most responsible decision, especially when we know the importance of social distancing.

As of now we are cancelling and closing all upcoming appointments, for the foreseeable future. We will reach out to everyone who has booked to reschedule, as soon as we have a better idea of the timeline of re-opening the store.

At least one person will be in the shop daily to process and ship email orders. Please email us if you would like to place an order at fit@sfys.com.
We can't wait to see you again and continue to provide you with best one-on-one bra-fitting service in the city!
This is not a goodbye, this is a see you soon!
Work with a fitter-in-training - save 20%
: Appointment openings are Monday, Tuesday
: Fittings will be for 50 minutes
: e-Coupon issued for same day use or within 3 months
: Email fit@sfys.com to participate
Wet Weather and SHOES:
If it is wet outside, we will be asking you to remove outdoor shoes before going into the change rooms area. Lingerie and wet floors don't work! Thank you for understanding.
Bring your own Bag
Bring your own bag and enter to win a FREE bra of your choice!
We choose one winner every month. Help us reduce our footprint.
We'll RECYCLE YOUR 'dead' bra!
Bring in all washed 'dead' bras.We send them to the B.R.A.RECYCLING AGENCY.